Our Company
Our Founders:
After successfully losing weight by following a naturally Gluten Free / Paleo / Clean diet, sisters Maureen and Eileen Brennan decided to open up their own meal delivery service that focuses on eating real foods.  They certainly understand that finding ready to eat meals, on the go that don't contain unhealthy items is a constant challenge.  
So in 2013, after a year of planning, they incorporated as an official business and founded Eat Savage.   Their journey to their perfect weight is not yet complete but they are well on their way... will you be joining them?  
The company owns a commercial kitchen in the Durham Region of Oshawa, just outside of Toronto, Ontario.  The kitchen is health inspected and fully insured.  All of the Eat Savage meals are prepared there by our team of independant chefs and cooks.  Meals are then are delivered to locations across Toronto and the GTA to Crossfit Boxes, Corporate Offices and  Homes.  
In the late spring of 2014 they expanded their delivery area and started offering personal delivery to most homes and offices within Durham Region (Oshawa, Whitby, Ajax, Brooklin, Courtice, Bowmanville).  Then came Toronto & Mississauga.  Soon we will be delivering across Ontario & Canada.  View our current free delivery locations in Toronto/GTA + Hamilton, Oakville & Burlington OR view our office / home delivery zones & delivery fees. 
In addition to the paleo meal delivery and paleo catering, Eat Savage helps other entrepreneurs by allowing other caterers, chefs and companies to rent time and space in their commercial kitchen.  This is an invaluable service to many new food businesses just starting out as many new businesses can't afford to invest the tens of thousands of dollars it costs to start up a commercial kitchen.
Our Mantra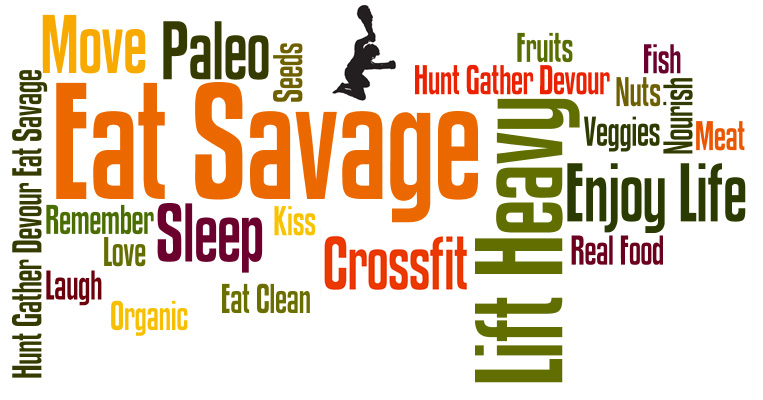 Key Company People:
Eileen Brennan  |  Maureen Brennan  |  Joe Strantzl
Contact Information:
Feel free to contact us via our web form or use the information below.